An alliance is a relationship among people, groups, or states that have joined together for mutual benefit or to achieve some common purpose, whether or not explicit agreement has been worked out among them. Organization or Members of an alliance are called allies. 
Collaboration ought to inform the way your team works—it should be baked in. The more eyes on a given project from the get-go, the easier it becomes to spot problems (and solve them).
Teams that collaborate not only have an opportunity to learn from each other—their mistakes, successes, failures, workflow, etc.—they'll also gain an understanding of the other team's perspective. You get a chance to hear their side of things: their pain points, priorities, even the way they think. Which can be extremely valuable as you work together going forward.
As connections are made between teams and departments, people will naturally trust each other more, which can gradually boost the morale of your entire organization. After all, organizations aren't going to be successful if there's a lack of trust and low morale. Regularly working together with people outside of your own team or department is one of the most effective ways to build trust.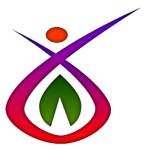 Collaboration is type of union of two or more organizations to work together on same concept. The most important thing in collaboration is that in this, no organization is merged with other organization, but work together on one project for the welfare of the society by mutual coordination.
An amalgamation is the merger of many small organizations into one organization. In which purpose, goals are mostly same. Amalgamation refers to an organization that has amalgamated. Amalgamated organizations can use "amalgamated" in their names to indicate that it is an amalgamation of its constituent organization associations.