Book Assessment &
Publishing Unit ®

Welcome to our registered project Book Assessment & Publishing Unit (BAPU) ®, Which is a modern book publishing system maintain and developed by Yoga Front. Through this system, Yoga Front will provide Edu-Lib type services, in which all those who are highly educated in yoga and who have knowledge of yoga, will directly get the benefits.
Assessment is the systematic basis for making inferences about the learning and development of students/readers. It is the process of defining, selecting, designing, collecting, analyzing, interpreting, and using information to increase students' learning and development.
If we consider why assessment is required. Answer is very simple that the sale and popularity of any book depends on the following points.
What is the contents inside the book
How does it attract readers
How readers will be able to understand easily
And how can we increase the quality of the book.
so, every book or article need some assessment work to improve your book.
That why Yog Front forms An Assessment Team for this. The team will suggest you necessary change to enhance book quality after studying the textual content you send, which will be free of cost service.
As we explained earlier that suggestions will be free of cost.
But if you need some help of professionals, You can can hire one of the designer to improve your book content, which will be a third party paid service provided by professionals linked to Yog Front.
Currently we are providing following professional services.
Graphic Designing Services
Content writing service
Content Adjustment Service
Spelling Correction and Proof Reading Service
Title, Cover and Index Making Service
These are optional and fare  bases services.
How interesting was it to read?
How helpful were the contents?
How easy was it to understand?
Would you recommend it to others?
What is the overall rating you would give it?
Publishing is the process of getting an author's manuscript into the hands of a reader, by materialising it – giving it form, as a book. The author's manuscript is either solicited (the publisher asks them to write it) or unsolicited (the author writes it, then shops for a publisher)
As you know, modernity has come in today's era and people are becoming digital, but the importance of the book is the same today as it used to be. Only reading and publishing methods have changed.
In the past, there was not so much material available to write and enhance the book, while publishing the book was even more difficult for the author.
An author had to spend millions of rupees, then the book was advertised with thousands of rupees and carried to the shops. Then the book was sold.
But now you will not have to pay any money for publishing your book. On the contrary, the more your books are sold, the more money you will get. Is this not a good thing? And the best part is that your book will be available not only in India but also abroad.
With Our Publishing Service
Your book will receive an ISBN number.
Your book will be advertised.
Your book will be available in both print and digital.
Your book will also be available at different stores.
The popular book will also be available on Google.
If you want, you can also buy a book by paying for it.
You can also expand it as your second income source. The more books you get sold, the more money you will earn. Payment of money will be made to you after a certain amount and time.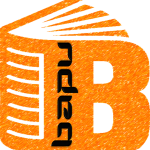 Knowledge of language is very important, so whenever you write a book, your language proficiency is very important. You can choose the language for your book based on the readership for your book. Example: If you want your book to be published globally and read by the readers of the world, then you should choose a language that is spoken or read in most countries. Whereas if you want everyone in your area to read, then you can also write in your local language.
Yoga Front is currently providing its enhancement services in only two languages (Hindi, English). For all other languages, you will have to do the assessment yourself or get it done by a professional. Thereafter your book will be published by Yoga Front.
If you have written a book with good content, then you can send the book as a file of "Microsoft Word" or "Microsoft PowerPoint" which should be above version 2007. To send, press the button below and fill the format and attach the file. Our assessment team will see the book and contact you in the next 7 days. In which all further information will be sent to you by email. And if you want to send your book as a research also, then you will have to contact our research department separately.
We will inform you as soon as your book starts selling and its track details will also be sent to you. You will also be sent a link to your book, through which you will also be able to share your book with others.
Your book will also give you a chance to earn money, whose rules are as follows: –
Your book will be published free of charge, so no amount of publication will be charged if you do not take any expert service.
You will receive the amount according to the number of copies of your book sold. The amount will be made available to you from the 5th of the month when the book is sold. Which will be through bank transfer only. You will receive money according to the royalty of the book.
The book which will be purchased directly from our store will get 90 percent royalty for that book and you will get 60 percent royalty of the book which will be sold from our partners platform.
For any help you may contact us using our Contact Us page.