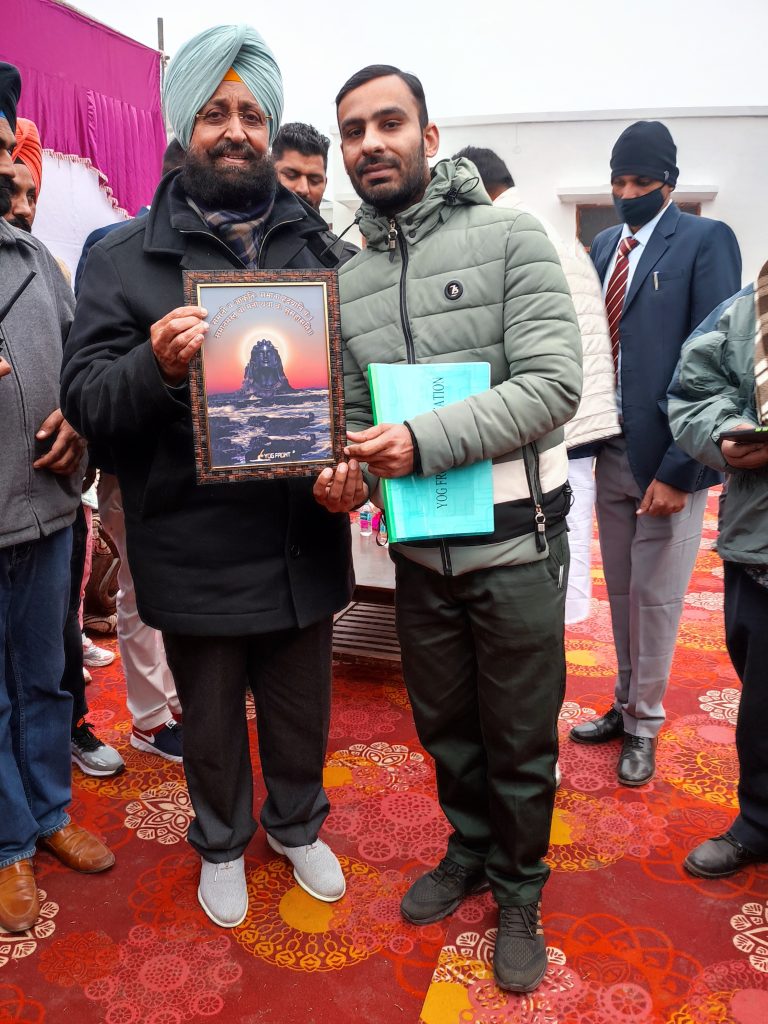 During the campaigning of Rajya Sabha Elections got chance to meet Senior Congress Leader and present MLA of Qadian Constituency.
A warm welcomed by them and they promised to support this legislation in Vidhansabha once his party wins the election.
They said he will make sure all the MLAs of his party vote in favour of this legislation, Wih which a keen health system without any corruption can be delivered to all citizens of this nation.
Yogacharya Viney Pushkarna giving a picture on behalf of Yoga Front Organization as a gift to S. Partap Singh Bajwa.
Before the Vidhan Sabha elections, Yogacharya Viney Pushkarna, the founder of the Yoga Front Organization, met the famous Congress leader of Punjab, Sardar Pratap Singh Bajwa ji, who is also the sitting MLA of the Legislative Assembly Halka Qadian.
In this meeting, the founder not only shared the problems of the yoga teachers, but also told about the atrocities being faced by them and the solution of all the problems was also placed before them through yoga law. A blue print of the Yoga Act was shared with them through a file and an application was made that the government should work on the subject at the earliest and bring relief to the yoga teachers.
On which Bajwa ji promised that this is a fight for your rights and I will definitely help wherever I can. I will share this matter with the party, not now, but work will be done on it as soon as the Congress government is formed again.