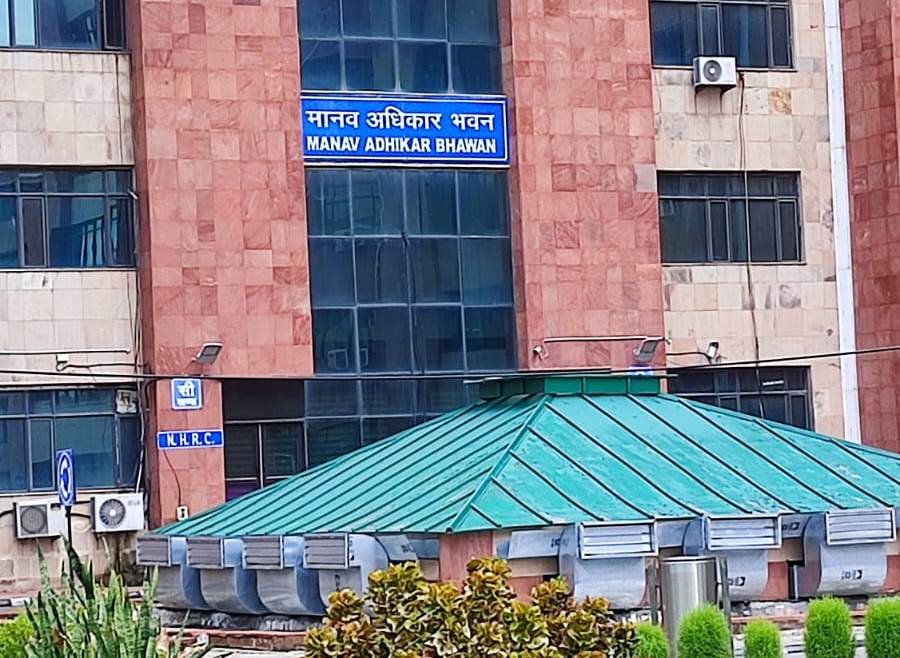 A complaint was also raised by the founder of Yog Front Organization to the Human Rights Commission of India on the injustice being done to yoga teachers, sportspersons, yoga therapists and violation of their rights. Giving complete information, the Commission was told that detailed information in this regard has been sent to various offices, officers and ministries related to Yoga.
This information has been given not once but many times in which full details of facts, evidence and complaints have been given and it has been sent by more than 3000 people from India but instead of taking action on it, the officials stopped picking up the calls, Have started confusing the answers and rotating them in the departments.
On which the Human Rights Commission was requested to protect the rights of Yoga Sadhaks that they should come into this issue and cooperate with us for our rights. Image has been captured by Yog Front Founder itself at Human Rights Commission, New Delhi. on the time of physical meeting with officer of front office.