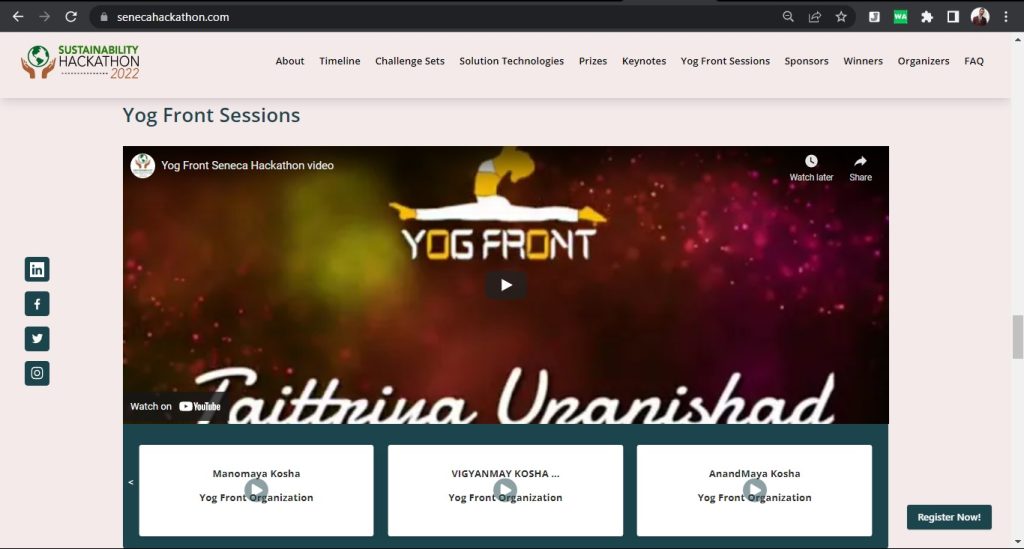 We the Yog Front Organization have participated in world fest on Sustainability Hackathon organized by Seneca University. In this fest We "Yog Front Organization" represented our nation as we were the only organization from India which has been selected to participate in this Sustainability Hackathon as soponser.
Founder Yog Front along with Vice President & Technical Head of Yog Front Organization contributed in this fest by delivering online Yoga sessions to all participants. We are sharing some of then here below:-
In this hackathon two projects has been designed by developers name Yogzy and TechYogic in which Yogzy was very near Yog Front Project. Seneca university have sent us appriciation e-mail and T-Shirt as appriciation gift having logo of all soponsors including Yog Front Organization.