PROJECT
INTRO
This project is actually made for the welfare of society and people related to yoga. The objective of this project is to bring real and transparency in the filed of Yog. For which it is very important to have some rules and laws in this field and project Yog Kanti will work as the background of making and enforcing those laws.
In its initial stage project was designed and introduced by Yogacharya Viney Pushkarna who is the founder of Yog Front in Nov 2020. He have designed and divided Yog in four sections. i.e Health, Education, Sports, Spirituality. Which is further divided in to Sub Sections like (Defense, Tourism, Culture etc.) Which is explained here in video.
Projects further discussed with Yog front team to make it more accurate and effective. Here are the member with whom it was discussed and after that project was compiled to discuss with officials.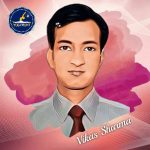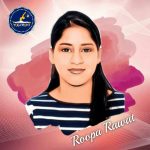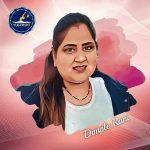 These changes were made on 7 March 2020 to make project more genuine and flexible.
In Defence section we have introduce some basic requirement of security, where yog science is mandatory.
Taking charge of education section Yogacharya Roshan Kumar Pathak and Yogacharya. Roopa Rawat add some valuable clause like paramedical education etc.
In Health Section Mr. Vikas Sharma added paramedical yogic staff clause with which people with certificates like YCB etc will get dedicated roles.
In the sports section, Yogacharya Pooja Tiwari added some more clauses through which the game could be made possible with reliability and transparency in sports.
In further enhancing the spirituality section, Mr. Roshan Kumar Pathak and Mrs. Roopa Rawat has excluded those teachers, mahatmas, yogis from the minimum education clauses, who have already been awarded PhD honor by many universities based on their works.
After interacting with the team, tourism was kept as a separate section in which Yogacharya Pooja, Yogacharya Amandeep Kaur and Yogacharya Dimple Rani contributed.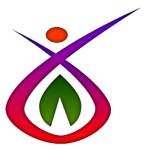 Project was shared with following organisations:-
Yog Shikshak Sangh
Akhil Bhartiya Yog Shikshak Mahasangh
Government Officials
Akhil Bhartiya Yog Mahasangh
Akhil Bhartiya Yog Shikshak Berozgar Mahasangh
In the third phase, the project was discussed before the government officials and according to the guidance given by them, it was advised to add some legal sections in it and also attach reference of cases similar to it.
According to them, a team of 32 people should be formed. To which we must add a lawyer, a business administrator, a CA as well as educated people in yoga. This team will do further work in the project and will work as representative in every state.
There will be many benefits of this project, some of which are as follows: –
People educated in yoga will get justice.
The monopoly in the field of yoga will end and credibility will come.
Once a law is made, politicians and political parties will not have to plead again and again.
Will not need to give memorandum and demand letter for jobs, nor fake leaders under the guise of this, will not be able to exploit yoga teachers.
All educated students will get registration and based on their education, they will be able to work in the field of health, education, spirituality and sports as in other fields.
many more…..
Anyone can apply for joining this project, who has any educational qualification in Yoga from a university recognized by UGC as well as is associated in Yoga field. It is worth noting that the person should not be a member of the governing body in any other yogic NPO.
You can contact us to Join this project using below button. We will send you further instructions.